River Club Car Wash has a plan that suits every customer. Just like our wash menu, each of our Unlimited Club Plans is tailored to give our customers choices that best suits their car care needs.
FREE VACUUM area available for all our wash customers.
River Club Car Wash offers 4 levels of exterior wash packages and
optional add-ons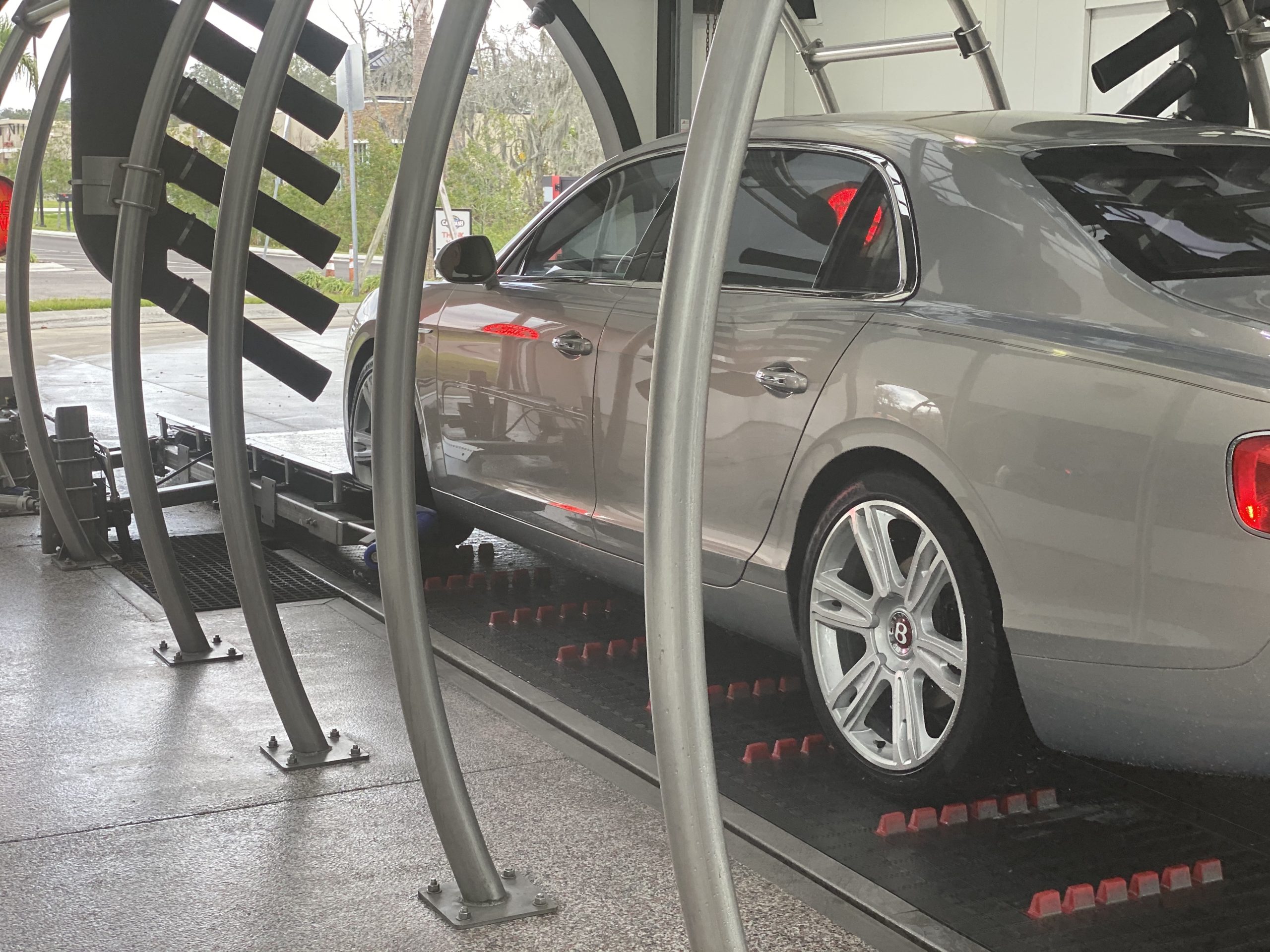 Monthly unlimited wash memberships range from $20 to $40 +tax.
The way it works…
After signing up, every Club Plan Member receives a uniquely coded "tag" that works similar to the SUN-PASS. The tag is pre-set, placed on the inside of your windshield by one of our staff, and stored with your club selection making your next trip to us a trouble free stop.
Come in once a week or twice a day, the monthly plan is designed to give our members the convenience of a great car wash and speedy service at a low monthly cost.
Signing up is quick and easy and there is no obligation or cancellation fee.
TERMS, CONDITIONS, PURCHASE AGREEMENT:
Membership is per vehicle and for personal use only. Membership is not valid for vehicles that cannot fit on the conveyor or are unable to ride through the tunnel. Membership fee will be automatically billed to your credit or debit card on the first of each month OR 30 calendar day from signup day for the duration of the membership. This program cannot be combined with any other programs or discounts. River Club Car Wash reserves the right to modify or cancel this program at any time without notice. Although this is an unlimited use membership, the car wash equipment is mechanical and may occasionally be unavailable due to repairs/maintenance or weather-related events. River Club Car Wash reserves the right to suspend car wash privileges. Membership is only transferable upon purchase of a new or different vehicle and upon official notice to River Club Car Wash. Tag replacement fees may apply.
NOTE:
No refunds or credits will be given for partial periods/months
**Cancellations must be done by close of business prior to the 1st of the month to avoid renewal.
Cancellation requests must be made during business hours at least 2 days prior to the account billing/expiration date.
After hours requests are considered made the following business day.
* Any suspension/termination requests made AFTER billing has occurred, will take effect the following month.
Online Membership Cancellation
To cancel your membership, Please email us to:
Customerservice@Riverclubcarwash.com
Include the following information:
Your First and Last Name
Year, Make and Model of vehicle
License Plate and Sticker Number if available
If you prefer to contact us via telephone please call:
941-751-4000 or 941-242-1919
WHAT OUR CUSTOMERS SAY ABOUT US
Owners r superb…. staff is as well. Quality wash that's priced reasonably. Self serve inside which is my preference. Full service washes just streak windows. Why pay for full service streaks when u can save that expense and streak them yourself LOL
Great business, convenient, economical and certainly GREAT wash.
Amazing service can't say enough good things!! Came from a ridiculous weekend of off-roading and mud slinging and they took extra good care of me and my jeep it went from mud covered to crystal clean! Will definitely be back and already told all my friends! Thank you river club car wash!!!
I went to River club car wash to try it out. As I drove up to a conveyer which took me through a glass tunnel and all the machinery, I thought of a cartoon I watched as a child called the Jetsons about a futuristic world. I've been to many car washes but this one seems very high tech. All that aside my car came out spotless and dry, and the staff didn't seem as they were just there to collect a paycheck at the end of the week. To quote Arnold, I will be back.
2 CONVIENENT LOCATIONS - QUALITY SERVICE IN 5 MINUTES OR LESS!
Hours:
Monday - Saturday 8am-7pm
Sunday 8am-5pm
5740 Ranch Lake Blvd. Bradenton FL 34202 
Tel: +1.941.751.4000
Hours:
Monday - Saturday 8am-7pm
Sunday 8am-5pm
9500 SR64 E., Bradenton FL 34212 
Tel: +1.941.242.1919